Our client's creative goals are our goals, too.
Here are the testimonials from just a few people that Chad has previously worked with.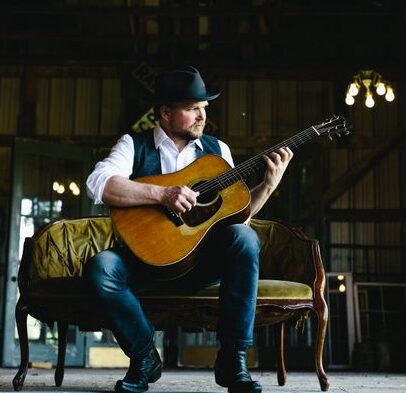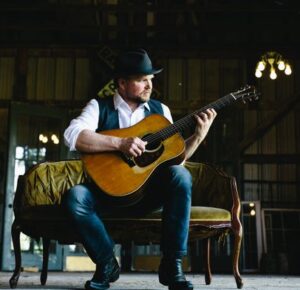 "Chad has done work on my 1938 Martin D18 and D28, and the results have always been superb; he reset the neck on the D18. There's nothing like taking in a guitar with a serious problem or setup needs and getting back a perfectly setup and easy-to-play instrument. Thanks, Chad, for the hard work you do!"
– Ron Block, 14x Grammy Award-winning guitarist and songwriter, member of Allison Krauss & Union Station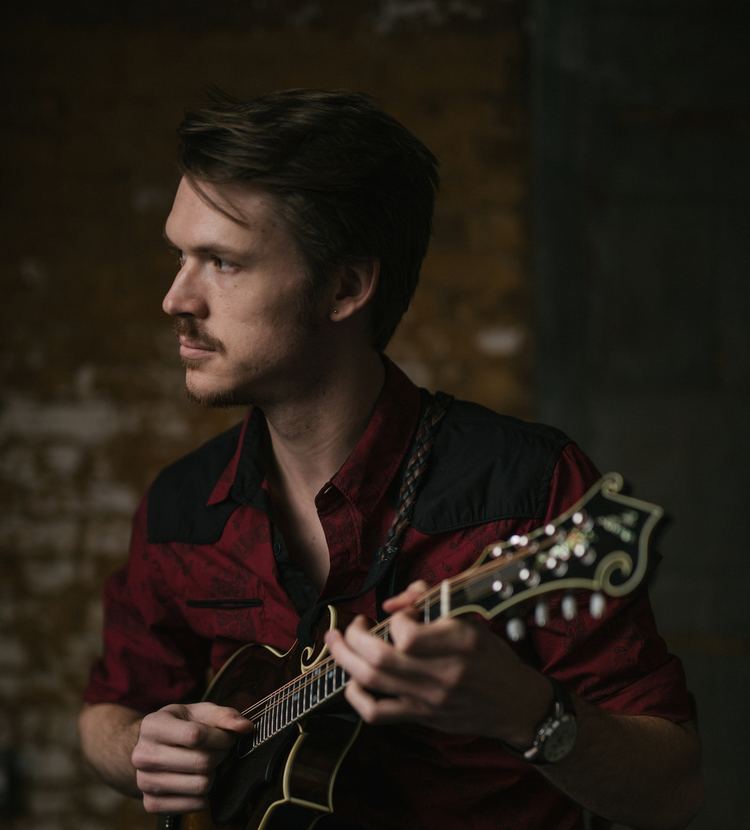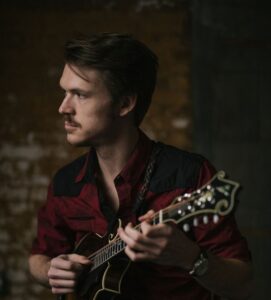 "Over the last few years, Chad has performed a range of repairs and installed many different kinds of pickups in my acoustic guitars and mandolins. He has always done impeccable work – I have never once been dissatisfied! He's a whiz. He has also built several very nice acoustic guitars himself, which I'm sure contributes quite a bit to his ability to get instruments to sound and feel great while ensuring their long-term structural stability. Chad is very communicative, professional, and courteous as well, which makes the whole repair experience that much more pleasant. The cherry on top is that he just spent several years in the shop of Joe Glaser, one of the top instrument repairmen in the world. I wouldn't hesitate to recommend Chad for any and all work you need done to get your instruments in top playing shape!"
– Forrest O'Connor, Grammy Award-winning guitarist & mandolinist, member of the Mark O'Connor Band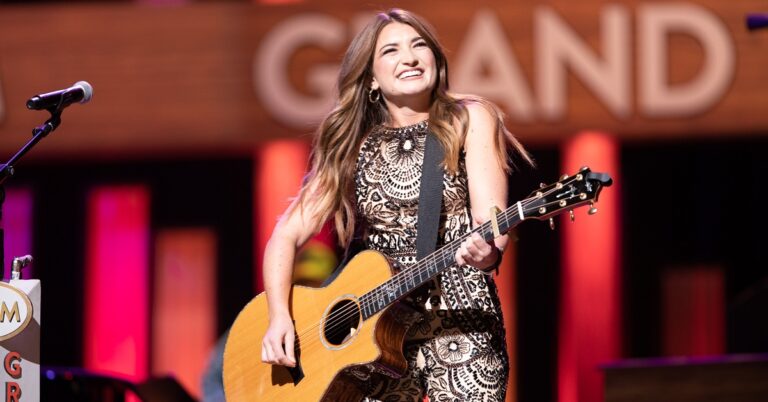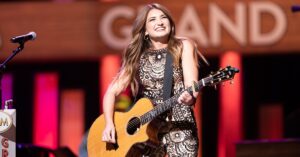 "Chad has done amazing work, restoring old guitars that I've brought in, making them sound and play like they are supposed to. Always appreciate his attention to detail and love for instruments!"
–Tenille Townes, ACM Award-winning country music performer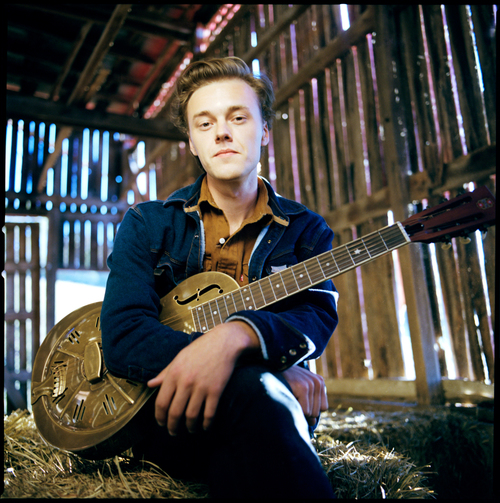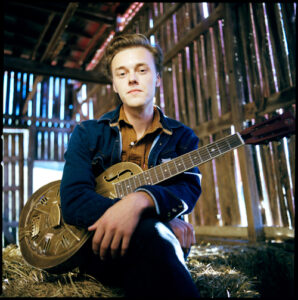 "Chad has done all kinds of work on my guitars, from installing pickups to setup and restoration work. When he's done with them, they always sound sweeter and play easier."
–Parker Millsap, nationally touring singer-songwriter and multi-instrumentalist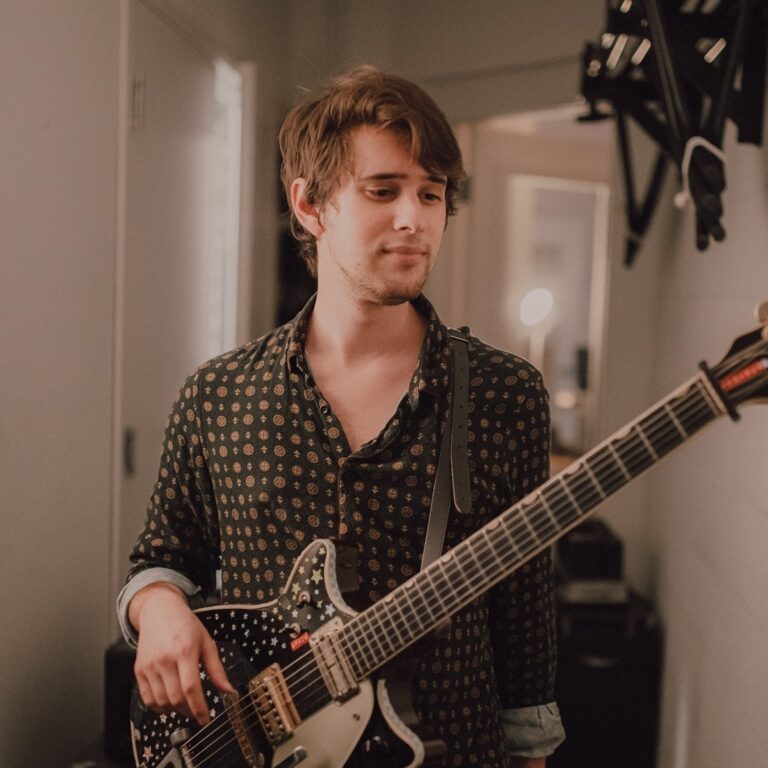 "Chad Gerbe has worked on nearly every guitar I own. There is no one I trust more to set up or repair my instruments. He understands that a guitar is supposed to feel right in the hands of the player, and he has always patiently listened to and fulfilled my many requests over the years.
The West Coast is lucky to have such a talented and skilled guitar doctor. I cannot recommend Chad Gerbe highly enough."
-Jack Schneider, singer-songwriter and Grand Ole Opry Alumni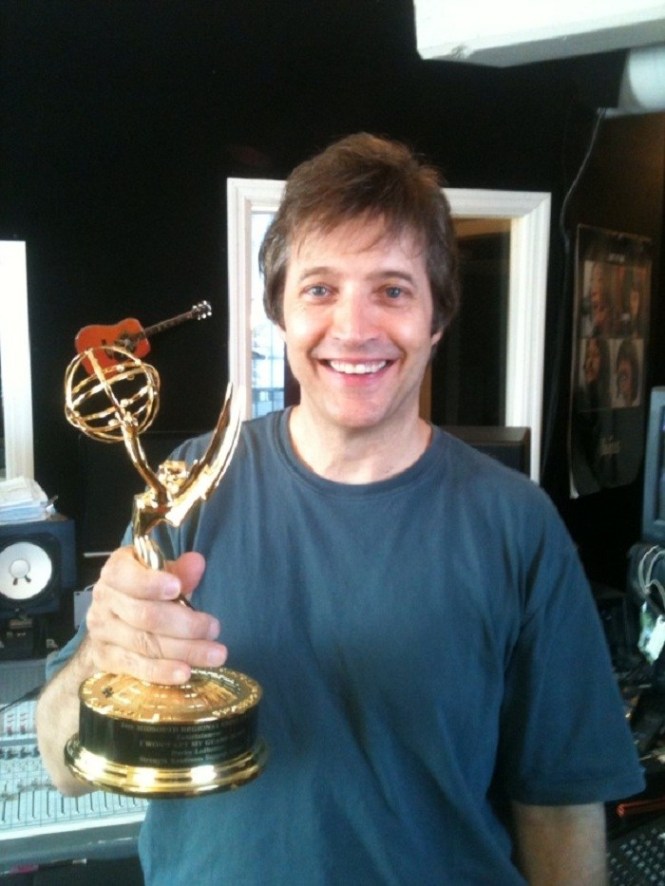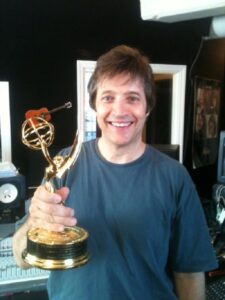 "Chad has worked on all my guitars. They have been on thousands of my song productions and played by several of the best studio musicians in the world, and they all comment on how amazing all of my guitars sound and play.
He showed awesome respect for the instruments and got all of the details perfect for studio use. I definitely recommend Chad to work on anyone's prized instruments, as he will take great care of them."
–Ken Royster, Producer and Engineer, owner/operator of Direct Image Recording Studio, Nashville TN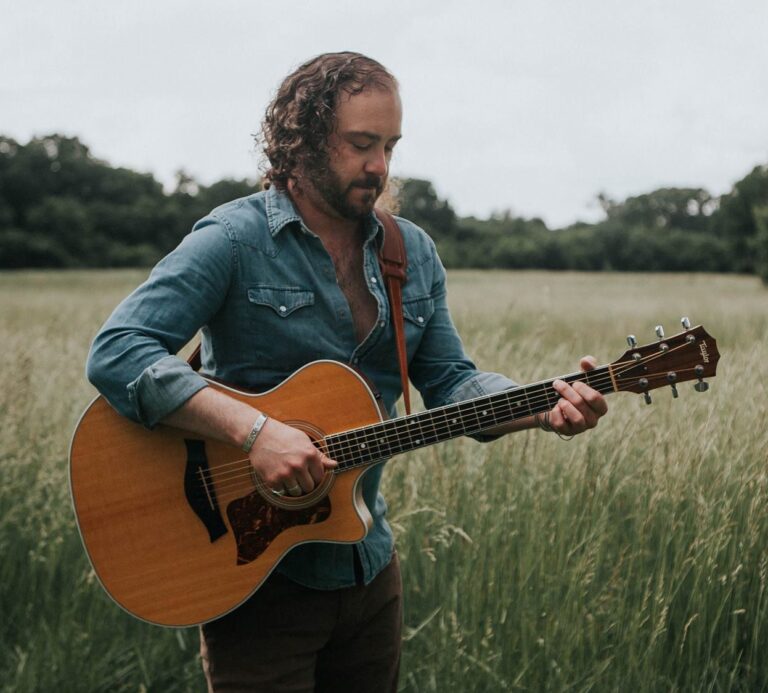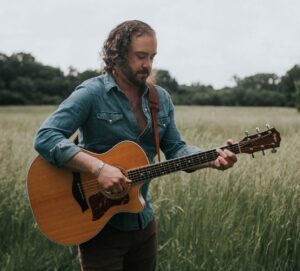 "Chad Gerbe is one of the finest luthier/repairmen for acoustic stringed instruments I have ever worked with.  When I need my Taylor 414 serviced or taken care of, I only go to Chad.  I had played my Taylor, bought new in 2008, across the country in many a bar before I trusted anyone enough to have it serviced.  Chad reset the neck, leveled the frets and even hand-made me a new saddle to fit perfectly to dial in the setup with the newly set neck.  When I picked it up, it felt like the first time I ever played it, when it was a brand new guitar.  
Prior to that, and the job that entrusted Chad with my respect, was when he turned my $160 beater of a campfire acoustic and serviced it in a way that made that guitar better than when it came out of the factory.  He re-glued the lifting bridge, made a new nut and saddle for it, and dialed in the setup. He made a practically unplayable guitar into a decent travel instrument that sounds and plays great. 
I have also played a handful of guitars that Chad has built, and his attention to detail, in both repair and build is top quality.  He has, many times, shown me instruments that had horrible repair jobs that he reversed and restored to factory specs, and while his focus is on acoustic guitars and basses, I reckon he could work on any stringed instrument with the most professional of attention to detail. He is the only person I will trust my acoustic instruments with."
– Chris Ingham, producer and engineer at Rambler Records, owner/designer at Rambler Effects Pedals, rock and roll maestro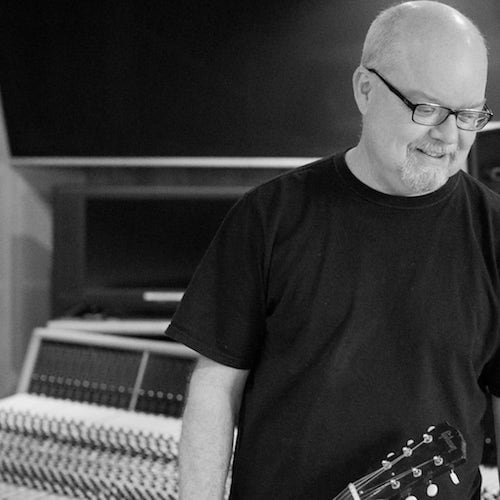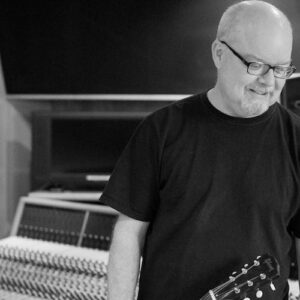 "I first met Chad when he was working at the world famous repair shop here in Nashville, Glaser Instruments. Along with most of the studio musicians and artists here, I've been taking my guitars to Joe's shop for almost 30 years. Everything from minor repairs to neck sets and re-fretting, Joe is very picky about who he hires and trains because his reputation is on the line. You just don't see that many techs come through the shop. For the last several years, Joe put Chad in charge of all my repairs. His work was fantastic and I started calling him directly to work on my stuff. We'll miss him around here but I know what's Nashville's loss is California's gain."
–Pat McGrath, Nashville studio musician, guitarist and multi-instrumenalist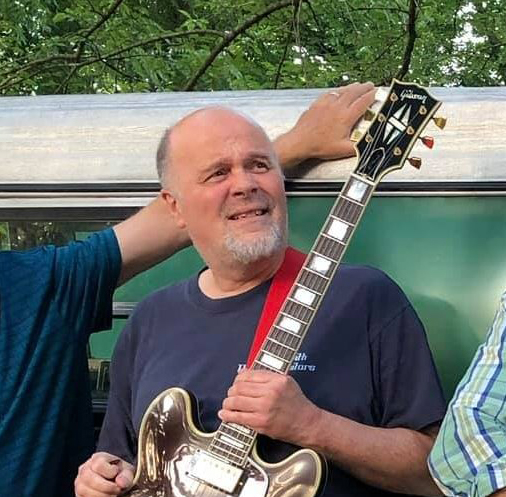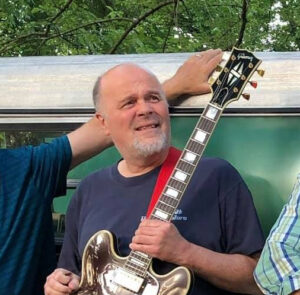 "Chad Gerbe did two neck sets for me, and they are both stellar! Excellent work, and I am enjoying both of these guitars now immensely.
One was an old Epiphone Emperor archtop from the late 40s, and one was an early 50s Gibson SJ. This man does excellent work!"
–George Bradfute, Multi-Instrumentalist, Producer and Engineer, Owner/Operator of Tone Chaparral Recording Studio, Nashville TN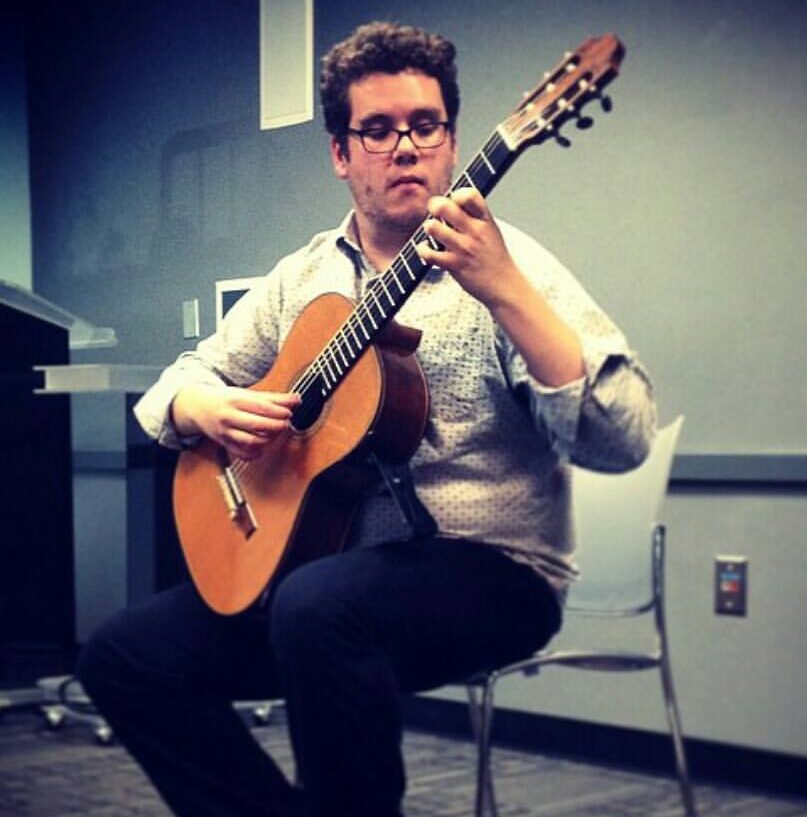 "Chad's a mechanic for guitars that you can trust. Not only does he have the skills and knowledge to fix your guitar, his love and care for your instrument is reflected in his work. Everything from restoring an old vintage guitar to high-end classical guitars, he can do it. And he won't charge you an arm and a leg in the process!"
– Grant Ferris, Nashville based guitarist, composer, and songwriter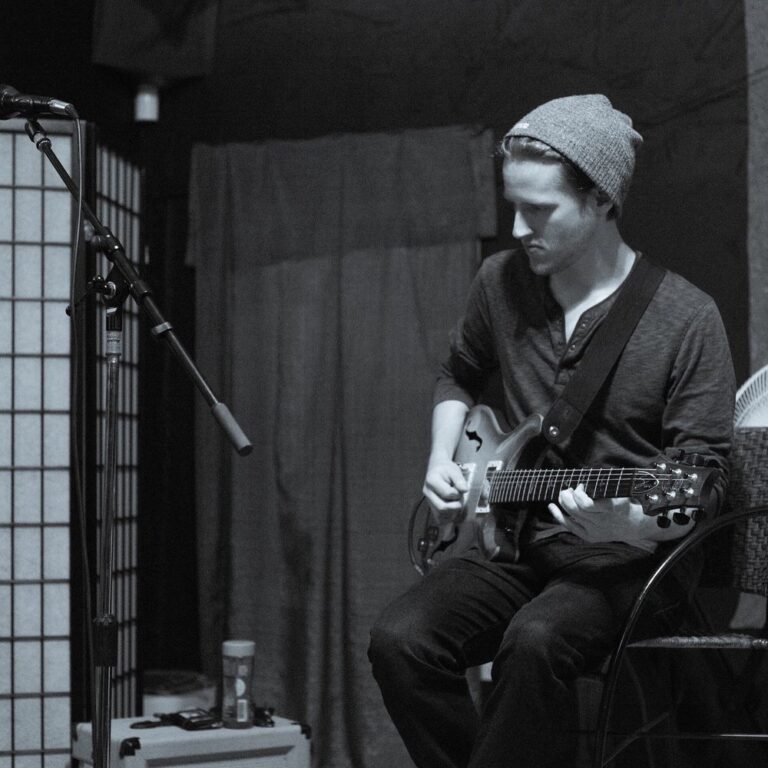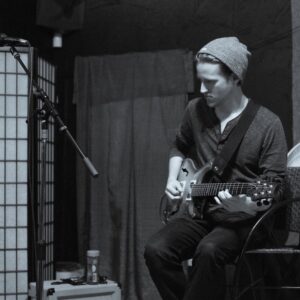 "I brought an old, worn down family heirloom – an ODE banjo – to Chad; hoping it could be returned to playing shape. He has gone above and beyond in the care and repair of the instrument, letting it really sing and play better than before. The service was excellent, and the attention put towards detail is clear in the frets every time I play! I will be sure to bring my other instruments by. Thanks again!"
–Jeff Hyman, Nashville session musician and music teacher
"Chad helped me with two high-value vintage flat top restorations knowing anything less than perfect would not be acceptable. His clear grasp of the tasks and his communication along the way went above and beyond all my expectations. The guitars look, feel and sound better than ever."
–Mat Koehler, Head of Product Development, Gibson Brands Inc.
"A chance meeting and casual conversation at a dog park led to the absolute BEST work I've ever had performed on my beloved 1962 Martin 00-18E. Learning that he had honed his trade under master luthier Joe Glaser, I was immediately put at ease and insisted Chad handle all my business moving forward. Not only did he restore the original rosewood bridge on my Martin from a botched neck set in Brooklyn, he also fixed some wiring issues with my pickup and set the guitar up. MOST importantly, he gave me the best advice in the guitar world I've received to date: don't sell this guitar. 
Chad is honest. He knows guitars, basses, acoustics, electrics, you name it. If it has frets OR barks and plays, Chad is your guy. I'm looking forward to my next "diamond in the rough" find because I finally have the guy I trust to make it right. If you have any doubt as to his skill, feel free to ask him for my number and give me a call."
–Adam Roddick, Nashville songwriter
"We were overwhelmed with guitar repair work and we were looking for help to aid our in-house luthier. After meeting a few candidates, I met Chad and was instantly impressed with his passion for everything guitar. We hired him, and Chad quickly got to work on customer's guitars. Chad had a lot of experience, but really covered a lot of different repair types, and new approaches in a short time. Not only is he a wonderful repairman, but his one on one direct dealing with the customers was great. He explained all details of his repairs to his customers and worked closely with them to make sure they were happy with the results. Another bonus with Chad is that he is an amazing player in his own right, so he really understands what it takes to make a guitar play and sound great."
–Dave Lewis, former Sales Floor Manager, N Stuff Music and Sound, Pittsburgh PA